XenoShyft is a card game from CoolMiniOrNot. It was funded on Kickstarter last year and as it arrived last week, I tought it was a good idea to paint the mini inside.

The mini represent the first player token in the game. It was a pledge reward for the backers of the Kickstarter.
It's made of resin, not plastic, with nice quality and some mold lines (although easy to clean).
You can see some lines of the 3D printing, especially in the chest plate. It's hard to tell with the pics, but they're here seeing the mini in hand.
I used Vallejo Game Color and Model Color paints with enamels from AK Interactive to do the black wash.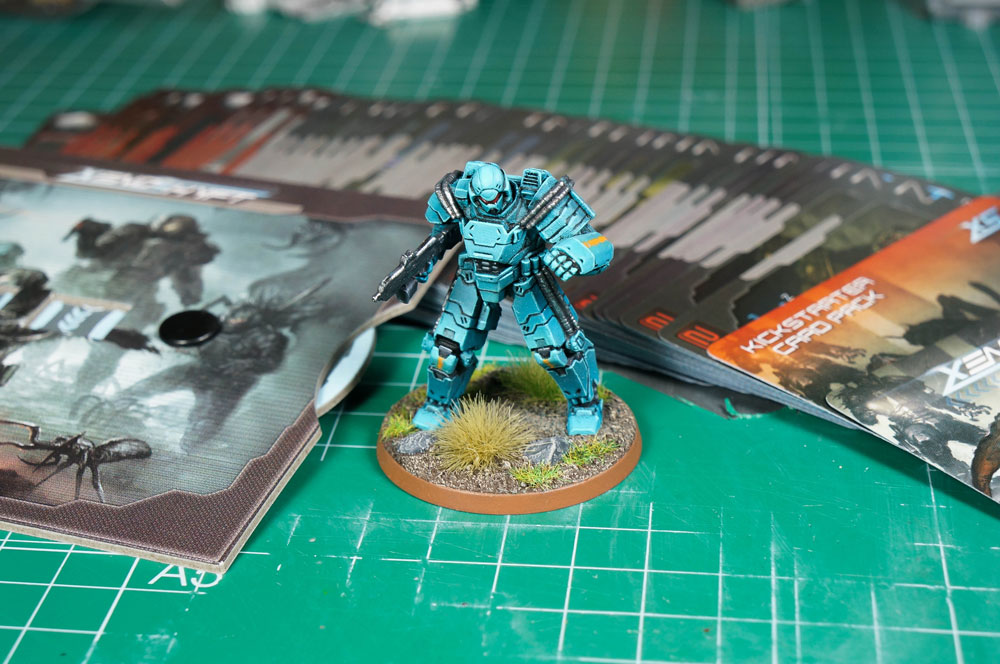 I hope to play the game this weekend, so I can tell you how good (hope so!) it is.
Greetings, guys!