I don't use Soviets in Bolt Action, but it's always a pleasure to paint beautiful and iconic tanks such as the T-34/85 from Warlord Games.
Our store in Madrid, Goblintrader, gave us a T-34 to paint it for the Bolt Action demo games. Now the Soviets have reinforcements in the form of a cheap and easy to build plastic tank.
The model is great. I don't know if it's produced by Italeri, like the Sherman or Panther, but it's greatly casted in hard plastic. Of course, it lacks some details of the more 'real' models from 1:48 or 1:35 scales, but also gain more durability in the battlefield. Because, that's why we're painting it, to play Bolt Action games… doesn't we?
I starter by applying putty and sanding the turret lines. It doesn't matter that the sanding is visible, as it will help to bring some texture to the turret's casting.
The turret rotating mechanism is simple, before you glue the upper chasis to the lower part, you insert the turret and glue a small part that becomes the blocker piece, avoiding the turret to separate from the hull.
As I want the turret to be removed when the vehicle is destroyed in-game, I made two tiny little holes in the hull and glue the blocker to the turret. With this, I can remove the turret whenever I want.
I grey-primed all the vehicle with AK Interactive Grey Primer. I let it dry for an entire night. The tracks were then painted with AK Interactive Track Primer. Nicely start color for the tracks.
For the color modulation of the tank, I used AK-30, AK-31 and AK-34 from AK Interactive.
The weathering was as follows:
Wash with Dark Brown AK-045
Chipping with Vallejo German Cam Black Brown
Streaks with Dark Streaking Grime AK-024
Streaks with Rust Streaks AK-013
Track Wash with Track Wash AK-083
Dust with Dark Earth AK-081 and European Earth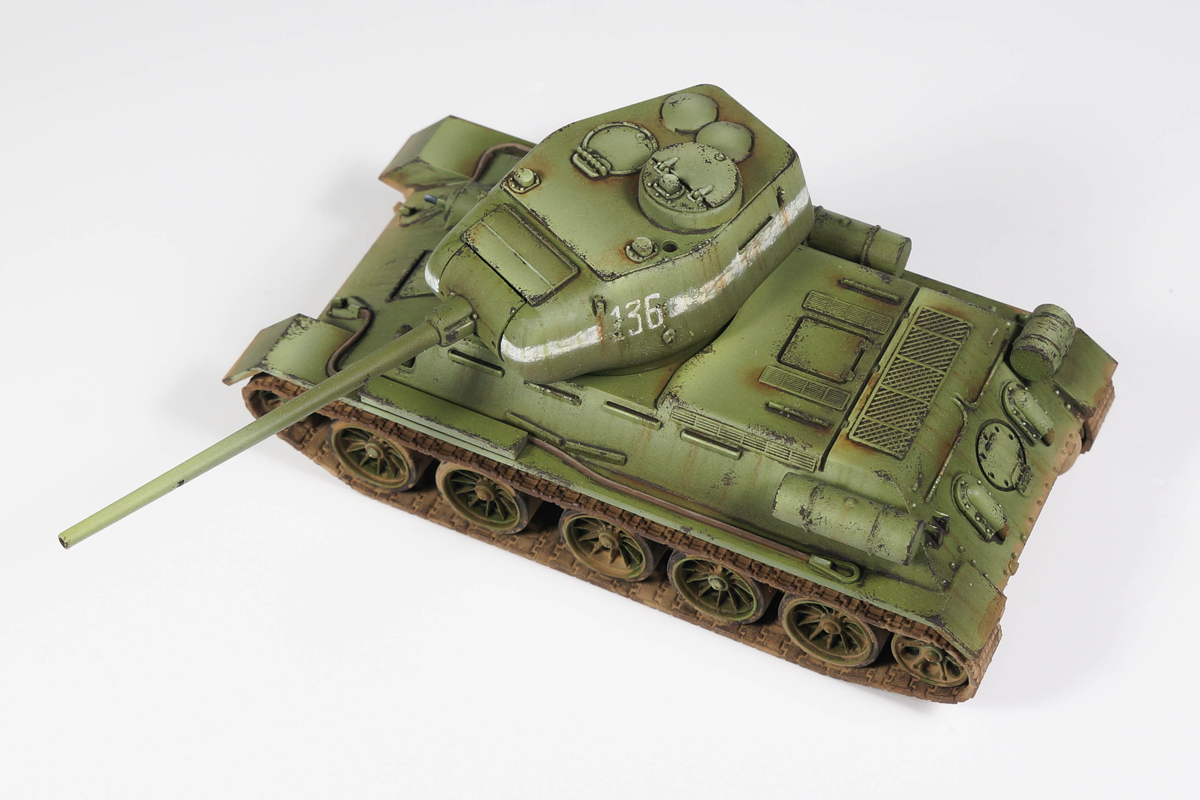 The next in line is the Sherman tank showed above.